Under the direction of Prof. Dr. Katrin Marcus-Alic, the Medical Proteome Center is one of the world's leading institutes. Its research interest covers all medical areas as well as natural scientific fundamentals. The methods used, include gel- and chromatography-based separation techniques with subsequent mass spectrometry, protein biochips and innovative bioinformatics.
The RUB, the MPC and ProDi, together with the Pediatric Endocrinology, St. Josefs Hospital and Phosphatdiabetes e.V., are participating in the campaign "Light up for rare"
(https://www.rarediseaseday.org/downloads/lightupforrare/).
The occasion is the international "Rare Disease Day" on which hundreds of monuments, landmarks and buildings of all kinds light up every year to commemorate people with rare diseases and their relatives.
Flyer Rarediseaseday
De.NBI has published a COVID-19 brochure to present the current research in the de.NBI network regarding COVID-19.
Read more

Proteomics

and KI (Interesting lecture on proteomics and AI)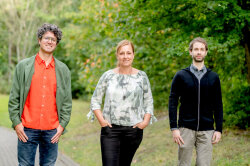 Treating sepsis better with AI
More than 50,000 people die of sepsis in Germany every year. A digitization project aims to improve treatment and save lives.
© RUB, Marquard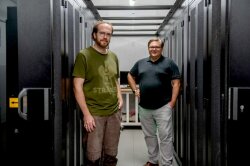 Bioinformatics project unlocks hidden data gems
Automated reanalysis aims to get more out of information in international databases.
© RUB, Marquard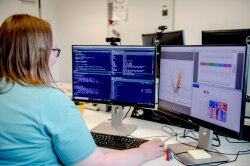 Since 2015, RUB has been involved in a national network for a professional bioinformatics infrastructure in protein research...
© RUB, Marquard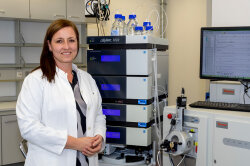 Barbara Sitek builds a bridge from the campus to the clinical center
The biologist wants to improve individual diagnostics and therapy in intensive care medicine.
© Raphael Mueller, UK Knappschaftskrankenhaus Bochum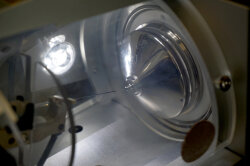 Artificial intelligence helps recognize proteins
Two projects aim to make protein analysis faster and more accurate.
© Julian Uzskoreit
think-cell partnership for academic institutions and non-profit organizations
The MPC uses think-cell to create presentations. think-cell is a presentation extension for Microsoft Powerpoint.